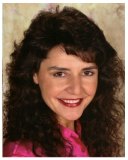 Waterfront properties located in Lake Lorman, Lake Cavalier, Lake Caroline, Reunion, Bridgewater, Annandale, Cypress Lake, Deer Haven, Hatheway Lake, Johnstone, Lake Castle, Wellington, Charlton Place, Panther Creek, Lake Livingston, New Castle, Grayhawk, Timber Ridge, Northwind, Ross Barnett Reservoir, Rez, Stone Bridge, North Brandon Estates, Crossgates, Lineage Lake, Latter Rayne, Doninion Lakes, Sanctuary, Cornerstone, Still House Creek, Falls Crossing, Ridgefield, Ashbrooke, Providence, Fieldstone, Chestnut Hills, Hartfield, Devlin Springs, Mannsdale, Gluckstadt, Germantown, Subdivisions.
Waterfront homes & lake houses for fishing, swimming, & skiing.
Sherry Azordegan Realty "Your Waterfront Real Estate Expert"
Serving Madison, Rankin & Hinds County Mississippi.
Military veterans are entitled to special home loan types because of their service in to our great country. VA Loans help veterans purchase homes without a large cash expenditure at the time of closing.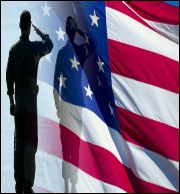 Steps to a VA Loan
For more information see the VA Home Loan Guaranty Services Program
Determining Eligibility
VA guaranteed home loans benefit veterans because they do not need to make a down payment and there is no upper limit or required cap on the income of the borrower. Without a down payment as security against foreclosure, lenders receive a certificate of guaranty from VA. In essence, as gratitude for honorable military service, the government is vouching for the veteran's trustworthiness to repay his/her debt.

To determine eligibility, a military veteran, active duty person, or a member of the national guard or selected reserves, must submit a

VA Form 26-1880

along with proof of service (DD Form 214, a statement of active duty, or proof of participation in the national guard or reserves) to the

VA Eligibility Center

, P.O. Box 20729, Winston-Salem, NC 27120. Based on the applicant's length and type of service, VA issues a certificate for each person determined eligible to apply for a VA guaranteed home loan. Check the status after ten days by calling 1 (888) 244-6711 between 8:00 - 4:00 Eastern time.
Viewing and Inspecting the Home
Home buyers usually use the services of state-licensed real estate agents to: determine an affordable price range, suggest certain home features suitable for the buyer, schedule home tours, negotiate sales contacts and hold earnest money deposits. State-licensed real estate professional can explain the legal requirements for buyers and sellers, and can refer buyers to local lenders and certified home inspectors. Buyers should accompany their preferred home inspector during the inspection of the property to ask questions about the home's systems.
Requesting the Loan
Home buyers may want to contact a lender even before they sign a contract for a home, so that they can be pre-approved to determine their maximum mortgage amount. Home buyers who wish to obtain a VA guaranteed loan should make sure that the sales contract includes a phrase, sometimes called a financing contingency, making the contract subject to approval for a VA guaranteed loan. Lenders verify and review past and present job and credit history of home applicants, and compare it with VA loan approval guidelines. If the documents with the loan request cannot be approved, then additional written information must be presented to the lender or the VA for further consideration.

VA Lender Appraisal Processing Program (LAPP) lenders can process loans faster than other lenders. VA LAPP lenders do not need to send any paperwork to VA until after the home sale is closed. VA's long-standing policy is not to recommend any specific lender.

VA recommends that buyers compare lending terms among several lenders in order to find the best combination of interest rates, discount points, and other negotiable costs for a VA guaranteed loan.
Appraising the Property
When an eligible veteran contacts a lender to request a VA guaranteed loan, the lender obtains a VA number for the request via the Internet. The lender uses the VA number to monitor progress of the appraisal and loan application. The lender also sends a VA form to a state-licensed real estate appraiser who will visit the home to give the lender and VA an opinion of the market value of the property. The appraisal tells the lender and VA whether the property is expected to be adequate collateral for the requested loan. Neither the appraisal of the home nor the VA guaranty is a warranty from constructional defects and their resulting repair costs. Builders and brokers can issue warranties for the condition of the home's structure and systems.
Closing the Sale
If the loan and home are approved, the buyer needs to contact a state-licensed insurance agent who will provide homeowner coverage to protect the owner and lender from property damage and loss. Title to the home is usually examined and insured by a title insurance company that may also prepare closing documents and enter them into public records after the closing. After the home is purchased and the loan is originated, the lender usually sells the active loan to another company which will receive the loan payments and pay the real estate taxes and insurance premiums.
What is a VA Loan?
A Department of Veterans Affairs (VA) loan is conceptually similar to a fixed rate mortgage. A VA loan consumer is provided by the assurance that if the consumer defaults on their loan, the federal government will pay a portion of the loan.
A VA loan provides veterans with a federally guaranteed home with no down payment. It provides housing and assistance for veterans and their families. With a VA loan, veterans will be able to get their dream home.