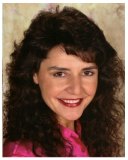 Waterfront properties located in Lake Lorman, Lake Cavalier, Lake Caroline, Reunion, Bridgewater, Annandale, Cypress Lake, Deer Haven, Hatheway Lake, Johnstone, Lake Castle, Wellington, Charlton Place, Panther Creek, Lake Livingston, New Castle, Grayhawk, Timber Ridge, Northwind, Ross Barnett Reservoir, Rez, Stone Bridge, North Brandon Estates, Crossgates, Lineage Lake, Latter Rayne, Doninion Lakes, Sanctuary, Cornerstone, Still House Creek, Falls Crossing, Ridgefield, Ashbrooke, Providence, Fieldstone, Chestnut Hills, Hartfield, Devlin Springs, Mannsdale, Gluckstadt, Germantown, Subdivisions.
Waterfront homes & lake houses for fishing, swimming, & skiing.
Sherry Azordegan Realty "Your Waterfront Real Estate Expert"
Serving Madison, Rankin & Hinds County Mississippi.
How it all started:
Sherry Azordegan-Veal and Chris Veal founded Sherry Azordegan Realty in August of 2004. Sherry is a lifelong resident of Jackson Mississippi. Her talents for negotiations and her attention to detail from beginning to end. Chris has an extensive marketing successes, eye for creative approaches to both selling a home and finding buyers for homes. When combined, these individual talents, as well as the lifelong contacts in Jackson Mississippi guarantees the client will see the Sherry Azordegan Realty difference.
Our Services:
Sherry Azordegan Realty is a sophisticated boutique real estate agency that provides tailored services in the areas of buying & selling while specializing in lake homes throughout Central Mississippi.
Other services include:
We are proud to offer our unique combination of knowledge, attention to detail and dedication to a strict code of ethics. Together, these allow for personal attention and flexibility that's hard to find in national agencies, and at the same time brings its clients a wealth of knowledge of the market, the area and the entire process.
The Name You Trust, the Integrity You Expect
The principles that guide all that we do, for every client, everyday!
Sherry Azordegan Realty welcomes the opportunity to help you sell or buy your home, lake home, building site or commercial property.