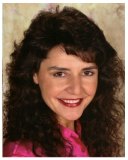 Waterfront properties located in Lake Lorman, Lake Cavalier, Lake Caroline, Reunion, Bridgewater, Annandale, Cypress Lake, Deer Haven, Hatheway Lake, Johnstone, Lake Castle, Wellington, Charlton Place, Panther Creek, Lake Livingston, New Castle, Grayhawk, Timber Ridge, Northwind, Ross Barnett Reservoir, Rez, Stone Bridge, North Brandon Estates, Crossgates, Lineage Lake, Latter Rayne, Doninion Lakes, Sanctuary, Cornerstone, Still House Creek, Falls Crossing, Ridgefield, Ashbrooke, Providence, Fieldstone, Chestnut Hills, Hartfield, Devlin Springs, Mannsdale, Gluckstadt, Germantown, Subdivisions.
Waterfront homes & lake houses for fishing, swimming, & skiing.
Sherry Azordegan Realty "Your Waterfront Real Estate Expert"
Serving Madison, Rankin & Hinds County Mississippi.
If anyone knows Madison, Rankin, & Hinds Counties, it's Sherry Azordegan. Sherry was born at St Dominic Hospital and has not left the city yet. She graduated at the top of her class at Jackson Prep High School and attended Millsaps College where she received a Bachelor of Science degree in Psychology. Sherry worked full-time in Jackson while attending the University of Southern Mississippi and receiving her Masters Degree. Sherry will work just as hard for you with all of your Real Estate needs.
Sherry is a full time Broker and a lifelong resident of the Lake Cavalier & Lake Lorman Community in Madison County. For over 45 years she has seen our community grow and become the jewel of Mississippi. Her extensive knowledge of the area, outstanding professionalism, and attention to detail gives sellers and buyers the advantage they need in this competitive market. Sherry resides in Madison county with her family and she spends her free time building "a community with a heart."
Whether your buying or selling, Sherry works with a team of professionals to make the process stress-free and memorable.
Professional Qualifications
Licensed as Mississippi Real Estate Broker
Multiple Listing Service Member
Central Mississippi Association of Realtors®
MS Association of Realtors®
National Association of Realtors®
Graduate Realtor® Institute (GRI)
Multi Million Dollar Producer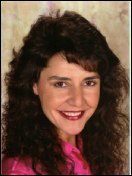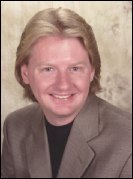 If your looking for a Realtor® that knows homes then look no further. Chris began his real estate career on the ground level remodeling homes. It didn't take him before he was a successful property manager and owner of his own company. His extensive knowledge of homes makes the buying or selling of real estate a pleasant worry free experience. Chris was born in Niceville, Florida and grew up in Mobile, Alabama. Chris attended The University of Southern Mississippi where he graduated with a Master's Degree is Social Work.

His love of Mississippi led him to Madison County which he has called home for the past 20 years. Chris and his wife are full time Broker-Associate Realtors® serving the Madison, Hinds & Rankin County areas. He spends his free time being the family handyman and all around good guy.

Chris' professionalism, attention to detail, and his diligent work ethic will produce results you desire. Chris works with a team of trained professionals to make the process of home buying and selling stress-free and memorable.
Professional Qualifications
Licensed as Broker / Associate
Multiple Listing Service Member
Central Mississippi Association of Realtors®
MS Association of Realtors®
National Association of Realtors®
Graduate Realtor® Institute (GRI)
Multi Million Dollar Producer